Revolutionizing Road Safety: Introducing the Radar Speed System - Your Ultimate Traffic Solution for Speed Detection!
Over speed Detection - Radar Speed Solution
Intozi's radar speed solution is designed to keep a track on a range of traffic violations. This device works with great precision even for the traffic moving at high speed. Vehicle classification feature helps to track over speeding vehicles on the basis of speed limits defined for respective vehicle classes. ANPR software works perfectly during night and other adverse weather conditions.
Speed Range – upto 225 Kmph

Distance Range – upto 100 meters
Vehicle Classification and Vehicle Counting
E-Challan Integration
Highly Accurate ANPR Software
Multiple Lane targeting up to 3 lanes.
Overspeeding, Fancy Number Plates , Wrong Way Driving
No Helmet Detection, Overspeeding
Vahan Portal Integration
Smart Alerts for Hotlisted Vehicles
99% accuracy on clearly visible plates
SPEED ALERT SYSTEM AND SPEED RADAR DISPLAY BOARD
Intozi's radar based speed camera works perfectly in real-time speed detection of moving vehicle, particularly in free-flowing traffic. lt display the warning for over speeding vehicles in real time on display installed on road to alert the over speeding vehicle's driver. Overspeed alerts warns commuters to slow down the vehicles so that road accidents can be averted. Alert system flash the signal with vehicle registration number for vehicles moving at safe speed as well as vehicles moving at high speed but below the speed limit defined as dangerous.
Intozi's radar-based vehicle speed detection camera work perfectly in most type of traffic scenarios. It is capable to detect the speed of every vehicle passing through field of view. Loaded with advance sensors display adjust the brightness automatically as per environmental conditions for better visibility.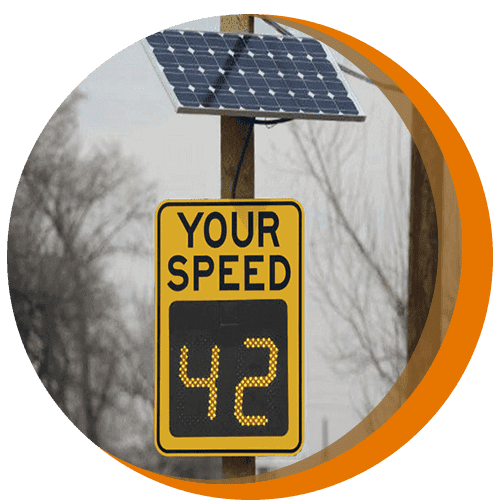 Still curious about how we can help?
Let's meet and discuss it!
INTOZI INTELLIGENT TRAFFIC CAMERA IN ACTION
See how well Intozi Traffic cameras are working around the world
It is about Intozi ANPR camera. Device having inbuilt smart dashboard and IoT features.
Intozi's ANPR device is designed to keep a track on a range of traffic vehicles.
This is about Intozi ANPR Camera. India's first IoT enabled ANPR camera having inbuilt features.
Intozi's Parking management software provides administrator to manage the parking